Learn to Create Surveys – Actionable Survey Questionnaires
Organizations require feedback — from customers, members, employees, and other stakeholders — to prosper. Surveys can collect feedback, but survey projects and programs may not deliver their promise.
Maybe you've conducted some surveys, but
The response rate for the survey seemed low
You weren't certain about the findings from the survey date
The survey findings led to no action within the organization
The value of the program wasn't demonstrated. Management just let the survey program fade away…
Or maybe you're newly appointed to run your organization's survey program because you were a marketing major, but your survey education consisted of one session in a market research class — and that was five years ago.  You know you need more survey training.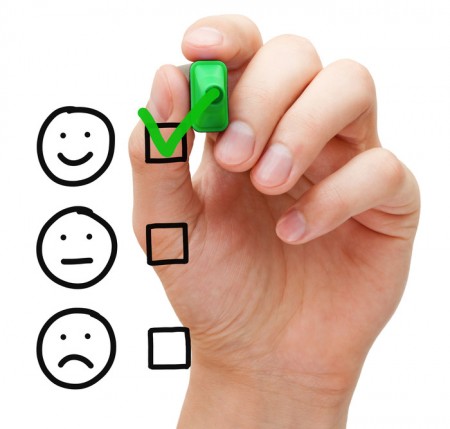 Then the Questionnaire Design Workshop will help you leverage the survey program for its full potential value. Our survey training will allow you to create or improve your survey projects with a special focus on writing valid survey questionnaires.
SurveyMonkey, QuestionPro, and other web-based survey tools make it simple to build and conduct surveys, but they don't train you on vital survey design practices necessary to generate meaningful, valid survey data.
And that's why you're conducting the survey, right?
---
Do it yourself, but do it right.
"For the beginner who develops and executes the survey, this class is really helpful.  This class teaches all the design principles as well as the steps to be taken to design the survey instrument very well."
The Questionnaire Design Workshop teaches how to write valid survey questionnaires.  This intensive survey training class covers the two initial phases of a survey project:
Survey Project Management
Survey Instrument (or Questionnaire) Design
The Questionnaire Design Workshop's  focus is how to write a survey questionnaire that fulfills the organization's research needs:
Identify what questions to ask on the survey questionnaire
Write effective survey questions that generate more valid, actionable data
Select the proper survey question format to meet your research needs
Design interval rating survey scales, including popular Likert-type scales
Avoid common mistakes when you create survey questions
This survey training class is appropriate for most any type of survey project — customer satisfaction survey, employee survey, member survey or market research survey. We have trained surveyors in all survey application areas.
If survey administration issues are also a concern for you, then consider taking our two-day Survey Design Workshop, which covers survey administration and provides more coverage of questionnaire design as well.  Our Survey Data Analysis Workshop  addresses the last phase of a survey project.
Our Questionnaire Design Workshop is generally offered as a private workshop when the organization only has time for one day of training.
How do our attendees rate the course?
96.8% say this workshop will make them "much more effective on their next survey project"
96.4% also say they would "recommend this workshop to a colleague with basic-to-intermediate survey background"