Learn to Design Surveys – Actionable Survey Questionnaires – and Build Effective Survey Programs
Organizations require feedback — from customers, employees, and other stakeholders — to survive and prosper. Surveys can capture feedback, but survey programs don't always deliver to their promise.
Perhaps you've launched some surveys, but
The survey got a low response rate
The message in the survey data wasn't clear
No action was ever driven from the survey
So management questioned the value of the program. And it just withered away.
Or perhaps you're now in charge of running a survey program with no background in survey research design.  You recognize that successful survey design is more than just asking a bunch of questions.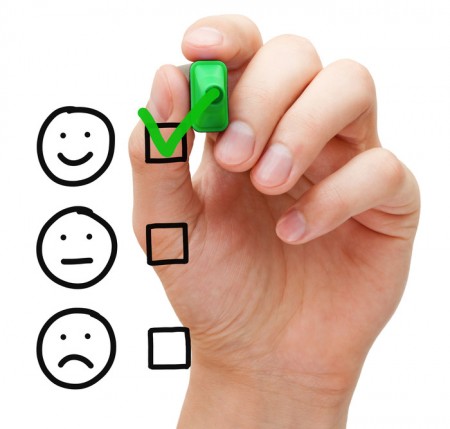 Then the Survey Design Workshop will help you get full value from your survey program.  Our survey training will teach you how to design or improve your survey program with a special focus on designing valid survey questions.
While SurveyMonkey, QuestionPro, and other online survey tools make it easy and inexpensive to create surveys, they don't train you on critical survey design skills needed to generate actionable, useful data.
And after all, isn't that why you're doing the survey?
---
Do it yourself, but do it right.
" I've applied everything I learned in your workshop to every survey I and my colleagues have done in the past year. It probably had the most visible and immediate impact on how I do things than any other seminar I've taken. "
The Survey Design Workshop teaches step-by-step how to create a survey program.  This intensive survey training course covers the three initial phases of a survey project:
Survey Project Management
Survey Questionnaire Design
Survey Administration
The next phase of a survey project, Survey Data Analysis, is covered in our companion workshop.
The Workshop's strong focus is how to create a good survey questionnaire:
Determine what questions should be asked on the  questionnaire
Write good survey questions that generate more valid, actionable data
Select the best survey question format to meet your research needs
Design survey scales, including popular likert scales
Avoid common mistakes when you write survey questions
We also address survey administration issues:
The proper administration mode for your project
Survey sampling
Statistical confidence
Improve response rates
Reduce administration biases that may be corrupting the value of the data
Plus you will get feedback from a survey expert — and the class — on one of your own surveys.
This survey training class is appropriate for most any type of survey project — customer satisfaction survey, employee survey, member survey or market research survey. We have trained surveyors in all survey application areas.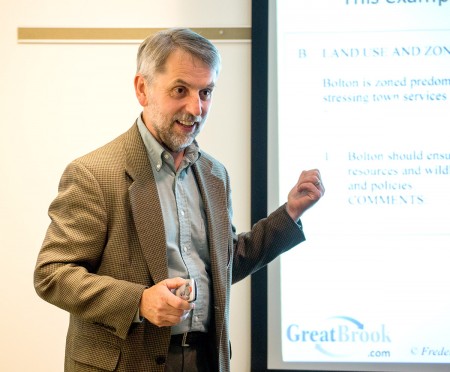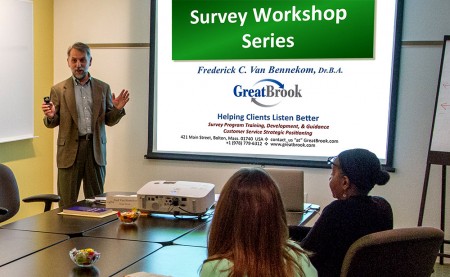 How do our attendees rate the course?
96.8% say this workshop will make them "much more effective on their next survey project"
96.4% also say they would "recommend this workshop to a colleague with basic-to-intermediate survey background"